Sunday, June 18, 2023
2:30 PM
Amphitheater
Free with park entrance fee
Sponsored by the Friends of Blue Mound State Park
Summit Theatre Players presents Macbeth as part of Shakespeare in the State Parks 2023. Join the Players and FBMSP for this FREE, family friendly event at the Blue Mound State Park amphitheater. Each Summit Players performance is an accessible 75-minute show preceded by a 45-minute educational workshop offered to kids and "fun adults." No registration is required for the workshop or show. Come experience some fun with Shakespeare surrounded by the beauty of Blue Mound State Park!
---
Inside Shakespeare's Story: Macbeth
FREE educational workshop
1:00 PM
Macbeth performance
FREE to attend
2:30 PM
Directions to Blue Mound State Park Amphitheater
---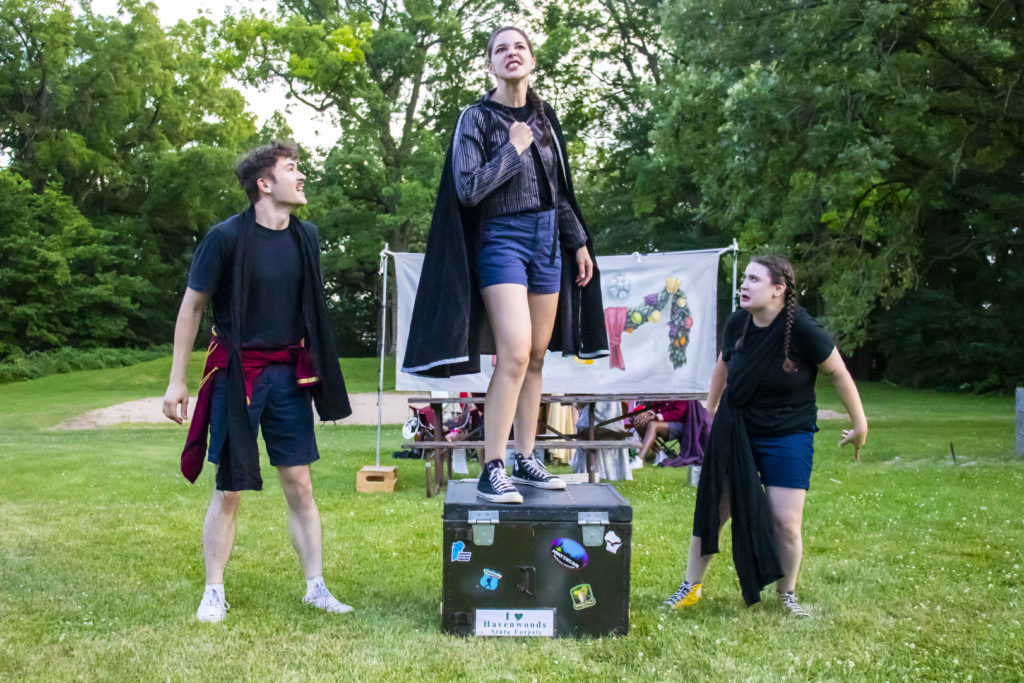 About the Show
Three witches visit brave warrior Macbeth with a vision of the future: he will be crowned king of Scotland. Determined to do whatever it takes to make this prophecy come true, he embarks on a ruthless quest for power. A web of secrets, trickery and danger entangles Macbeth, his wife Lady Macbeth, his rival Macduff and countless others as he claws his way to the top. Six actors play all the parts in this spooky, free, all-ages play.
---
Learn more about what the Friends of Blue Mound State Park do around the park and how you can become a member.
A daily or annual park admission sticker is required on all vehicles, which can be purchased at the entrance station.