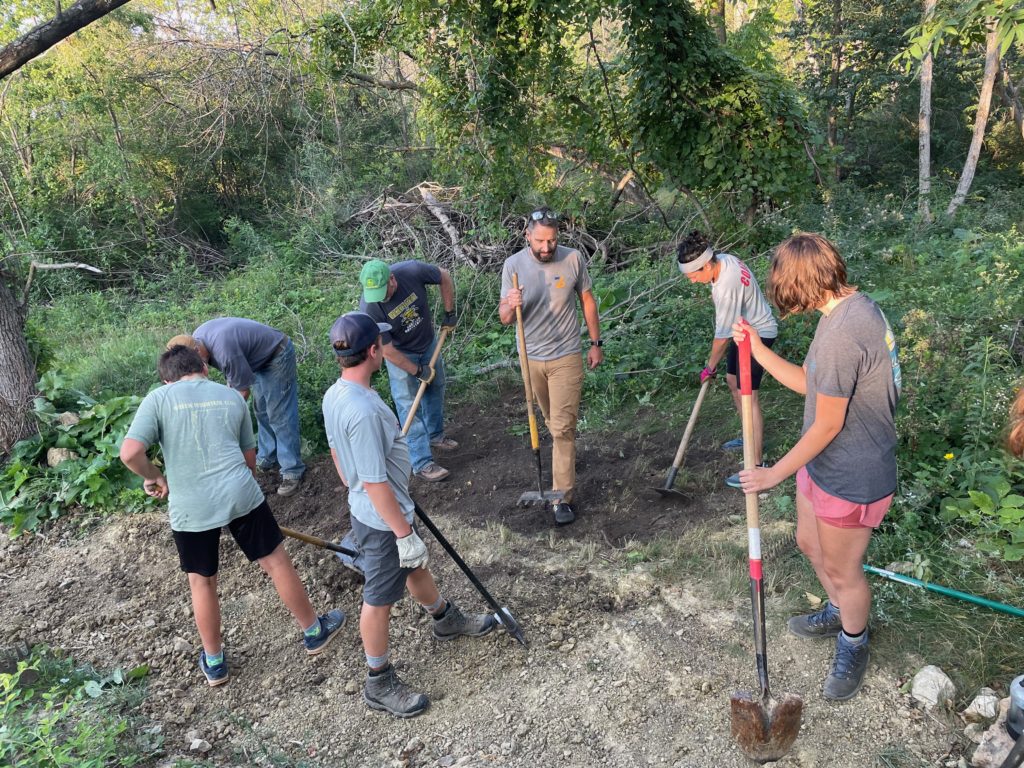 Board member Walter Hougas recently gave an update on the Holy Schist trail reroute project that took place over the summer. Thank you to all of the volunteers and the Capital Off Road Pathfinders (CORP) for the maintenance work.
The goals of this project include increasing accessibility and sustainability on the bike trails at Blue Mound State Park. Accessibility means that, for the majority of the trails, an average rider should be able to ride all but a few advanced features and enjoy the experience enough to consider coming back again. Sustainability means that the trails should be resistant to damage from water and from use by the public. For 2023, the focus is on completing the reroute of the Holy Schist trail that was started in the fall of 2022.
The new trail reroute west of Flintrock trail was built earlier this year. The older trail was usually wet late into the spring and caused delays in opening the trail. Replacing it improves trail accessibility by allowing the trail to be open more often.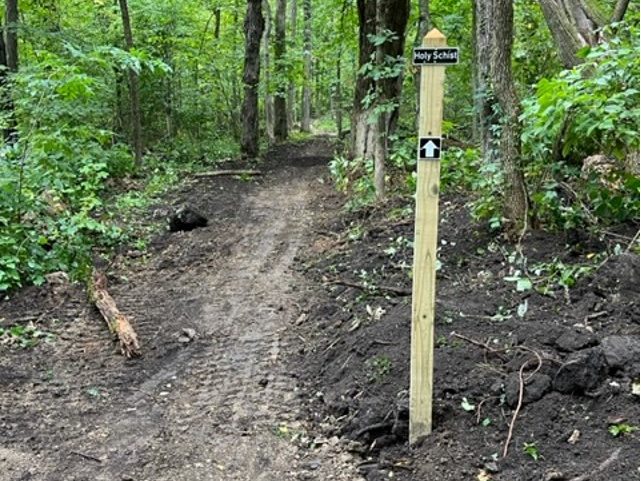 The older trail also included a badly eroded climb. It was poorly laid out on the fall line of the hillside. The new reroute addresses that problem by moving the trail to a portion of the hillside with less surface water drainage, use of multiple switchback turns to reduce trail slope, and the use of grade reversals to shed water from the trail.
The new reroute was constructed using a rental excavator, the cost of which was shared between the Friends and CORP. Using an excavator allowed removal of large rocks from the trail, improving accessibility for many riders. The trail tread was capped with locally excavated clay, replacing the weak topsoil upon which the older trail had been built. This will make the trail more durable and improve the sustainability.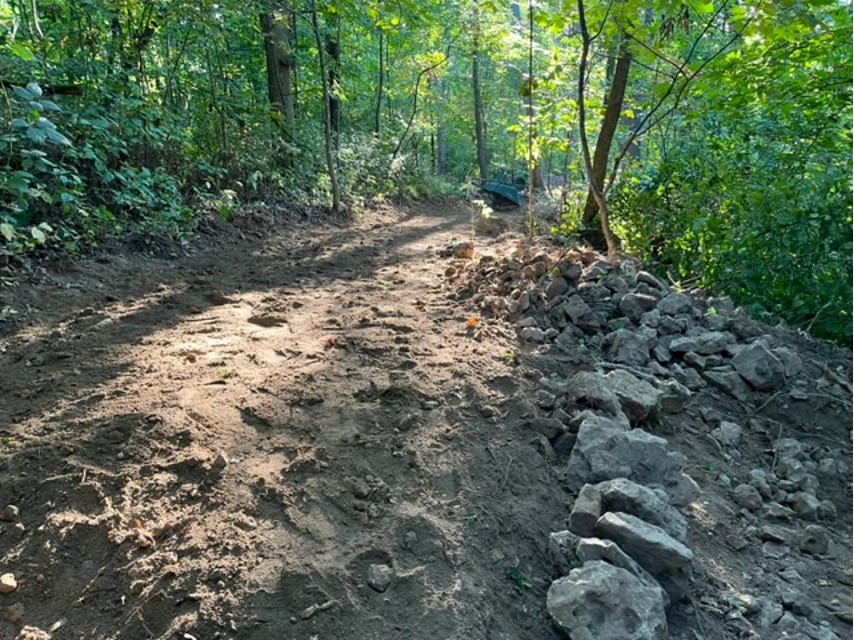 Similar work was performed at the end of Holy Schist Trail between the park entrance and the top of the mound. Drainage was improved to prevent water from entering the turn at its top. The in-slope of the turn was flattened and widened to allow the turn to be ridden more easily.
Improvements to the mountain biking trails take a lot of time and energy. These projects wouldn't be possible without the enthusiastic volunteers and groups that donate their time, talents, and funds to make it happen. Learn how you can volunteer.
---
The Friends of Blue Mound State Park is the Diamond Sponsor for the Capital Off Road Pathfinders (CORP). Stay up to date on trail improvements by following the Friends of Blue Mound State Park, CORP, and Blue Mound State Park Mountain Biking on Facebook and Instagram.