In June of this year, Cooper Brigham completed his Eagle Scout Project for Blue Mound State Park. He shares what this project meant to him and the process it took to complete.
---
I first got in contact with Park Rangers Kevin Swenson and Brad Bates in December of 2022. We went over multiple ideas of what I could do. I selected to make three wooden information boards for the park. Out of the choices this called to me the most because the current boards did not meet ADA (American Disability Act) standards and my mother is disabled.
I spent about three days with my dad from start to finish assembling the boards. We used tongue and groove car siding for the body and cut wooden pieces for the frame. Part of the Eagle Project requirement is having your troop help complete the project and show leadership. For this, I had my troop sand and stain the completed boards.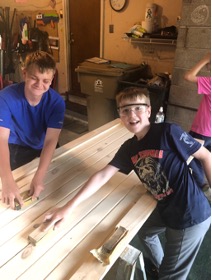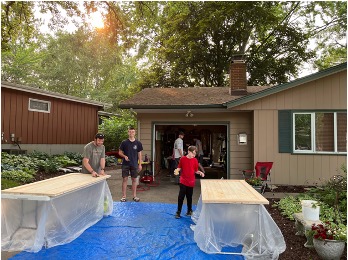 I would like to thank the Friends of Blue Mound State Park for their funding and my parents for their immense support and help. I also want to thank Brad and Kevin as well. They made everything very clear and understood that I was under a time restraint. I was really glad to do this as my project. I feel fulfilled knowing that this project directly helps the park.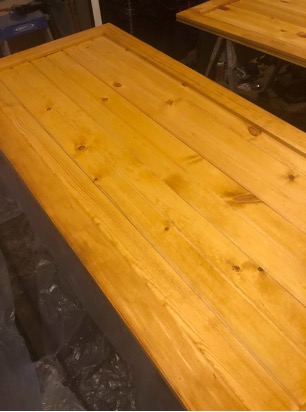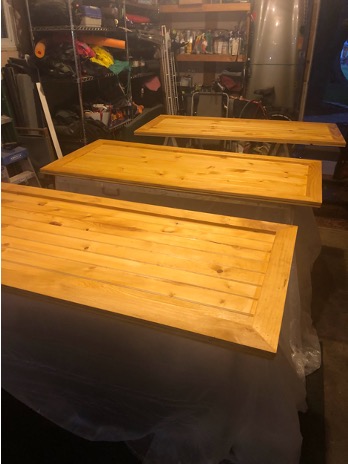 ---
We are thankful to be surrounded by passionate people like Cooper. Show your passion for the park, people, and the outdoors by getting involved with FBMSP. Become a member sign up to volunteer. Learn more on our Membership Page.